YOUR SKIN WILL BE EMERGE RADIANT, REJUVENATED AND READY TO FACE THE WORLD

FUSION  Micropen needling – Get rid of scars, wrinkles & lax skin

(Micro Pen + Microdermabrasion + Radio Frequency)

$180 first session (Reg $350)

Full Face

CIT stands for "Collagen Induction Therapy", and refers to the use of medical micro-needling to stimulate collagen, remodel acne scars, treat hyperpigmentation and improve the appearance of the skin.

 During this procedure, tiny needles are used to create controlled micro-injuries to the skin in order to produce collagen and elastin. The skin's repair process results in a thicker dermis with the appearance of softer wrinkles. FUSION Micropen™ also creates superficial micro-channels which allow topical gels, creams and serums to be absorbed more effectively into the skin.

What areas of the body can I treat?

So here's the great news: FUSION Micropen™ can be used on all parts of the body:  Face, neck, décolleté (low neckline) to treat wrinkles, dark spots, acne scarring.  And arms, adbomen, hands, legs and back to treat stretch marks and scars.

How is the procedure done?

A sterile needle-tip containing 3,12, o 36 tiny micro-needles is attached to the FUSION Micropen™. We'll apply a thin layer of topical gel to your skin and select the appropriate treatment depth based on your unique needs. Next, in a single motion, the pen will be gently pressed against the skin while simultaneously gliding in one direction until the entire treatment area has been covered.

What is the downtime?

Immediately after the treatment you will notice a bright redness to the skin. The total healing time depends on the depth of needles used and the number of overlapping passes your skincare professional performs. On average, patients are red up to 1-2 days. Some patients heal completely in as little as 24 hours. Utilizing the FUSION F-HA+ HYALURONIC ACID System™, or other quality skincare products provided by your skincare provider, can help to speed up the healing process.

When will I see the results?

Usually you will notice some improvement after the the first or second treatment. More significant results will occur after 4 to 6 treatments spaced 10-15 days apart. Collagen remodeling takes place over time. Skin will continue to improve over the next 6 to 12 months post FUSION Micropen treatments with proper skin care regimen. Results will vary in each patient.

FUSION Hair

FUSION Radiance

FUSION XFC-Face

FUSION Hyloronic Acid 3.5%

FUSION Vitamin C 20%

FUSION BTX

FUSION XBC-Body

FUSION B-Complex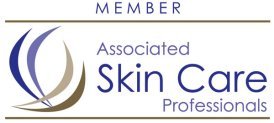 Offering a variety of products

Client with pigmentation. Final results after 5 sessions